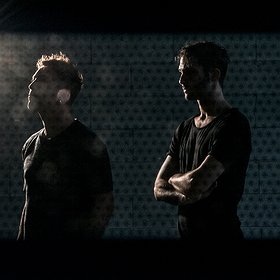 Tickets for electronic
Revive with Boston 168 live
date
Fri, 01 December 2017 time 23:00
venue
Projekt LAB
Grochowe Łąki 5

,

61-752

Poznań
promotor
Tickets
---
Standard
Standard
available to
Sat, 28 oct 2017 14:49
25 PLN
Sold out
---
Standard
Standard
available to
Thu, 30 nov 2017 18:46
30 PLN
Sold out
---
Standard
Standard
available to
Fri, 01 dec 2017 20:00
35 PLN
Sold out
---
Boston 168 live w poznańskim LABie!
Boston 168 (live)
BØ (live)
Terstin
TBA
TBA
start: 23:00
Inauguracja sezonu zimowego Revive odbędzie się 1 grudnia w poznańskim Projekt Lab.
Ten wieczór należeć będzie do duetu Boston 168, który zagra w wersji live. Włosi są rewelacją ostatnich miesięcy, a to głównie za sprawą świetnych wydań w Enemy Records i Involve Records, które wyznaczają nowe standardy brzmienia acid techno. W line upie wydarzenia znajdują się również BO i Terstin. Warto wspomnieć o finale jesiennego tournee Revive, który odbędzie się we wrocławskim Das Lokal, Revive with Monoloc.
Wydarzenie:
https://www.facebook.com/events/1621485561250882
Utwory:
Boston 168 - Oblivion
https://www.youtube.com/watch?v=8Ty7qiAlI2I
Boston 168 - 90s Space
https://www.youtube.com/watch?v=vpMuYCMcuZ4
Boston 168 - Acid Morning
https://www.youtube.com/watch?v=XDXNJpZsHEA
Video mix:
https://www.youtube.com/watch?v=WAklkARZgV4
Zamów bilet już teraz na Biletomat.pl
---