Szósta edycja największego polskiego festiwalu showcase'owego Enea Spring Break Showcase Festival & Conference odbędzie się w dniach 25-27 kwietnia 2019 roku!
Jak co roku w kilkunastu miejscach koncertowych Poznania wystąpi ponad setka wykonawców, zarówno polskich, jak i zagranicznych. Nie zabraknie także paneli dyskusyjnych oraz warsztatów.
Największa scena festiwalu zlokalizowana będzie, podobnie jak w trzech ostatnich latach, na Placu Wolności. Udział w koncertach na Placu Wolności (Enea Stage) będzie gwarantowany dla każdego, kto zakupi karnet. W innych miejscach decydować będzie pojemność.
Enea Spring Break od 2018 jest częścią nowej sieci festiwali showcase'owych INES (Innovation Network of European Showcases, www.ines-festivals.eu) wspieranej przez program Kreatywna Europa Unii Europejskiej.
Enea Spring Break 2019 to także kolejny rok współpracy festiwalu ze sponsorem tytularnym czyli firmą Enea.
Organizator: Fundacja Fast Forward
Współorganizatorzy: Centrum Kultury Zamek, Estrada Poznańska, Agencja Go Ahead
Sponsor tytularny: Enea
Impreza dofinansowana ze środków budżetu Miasta Poznania.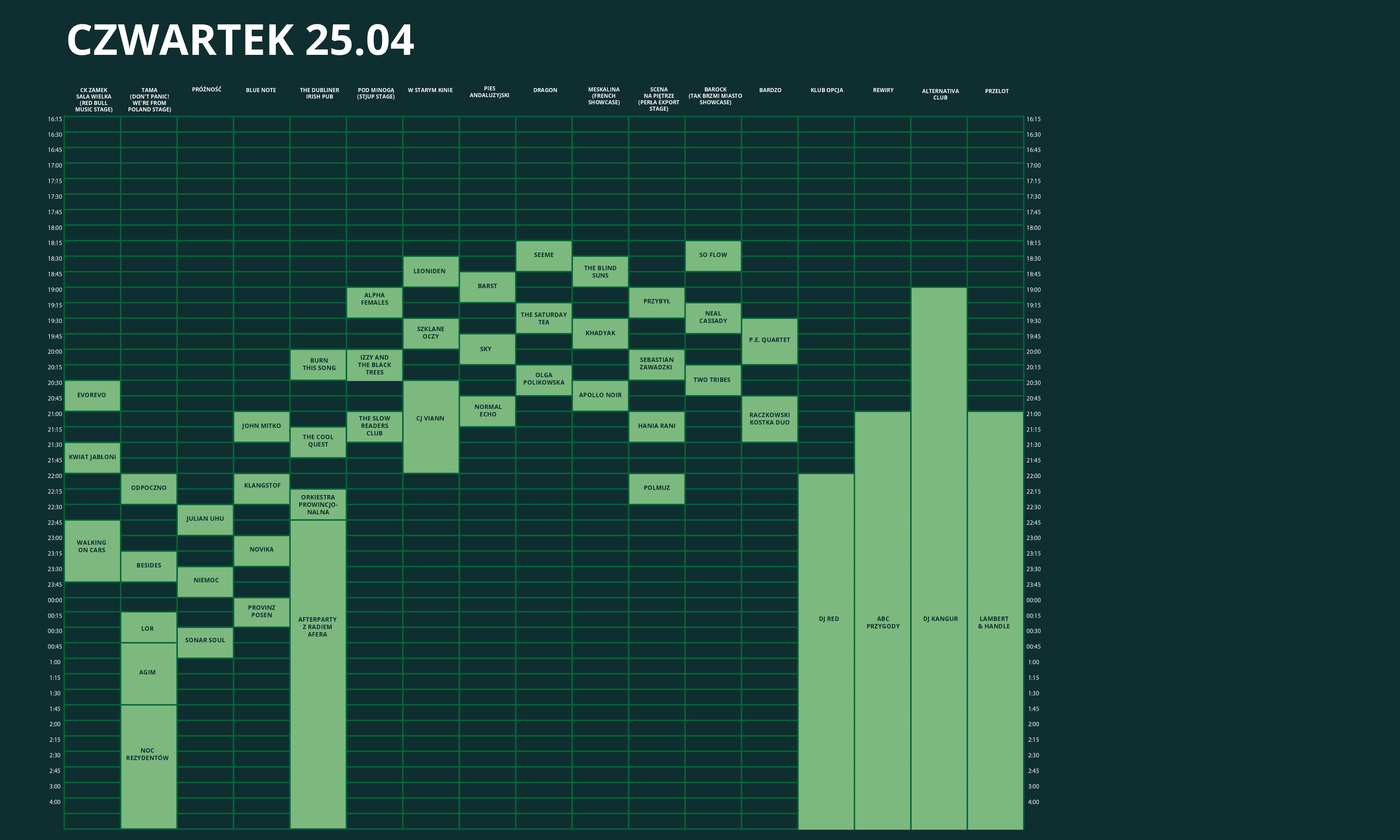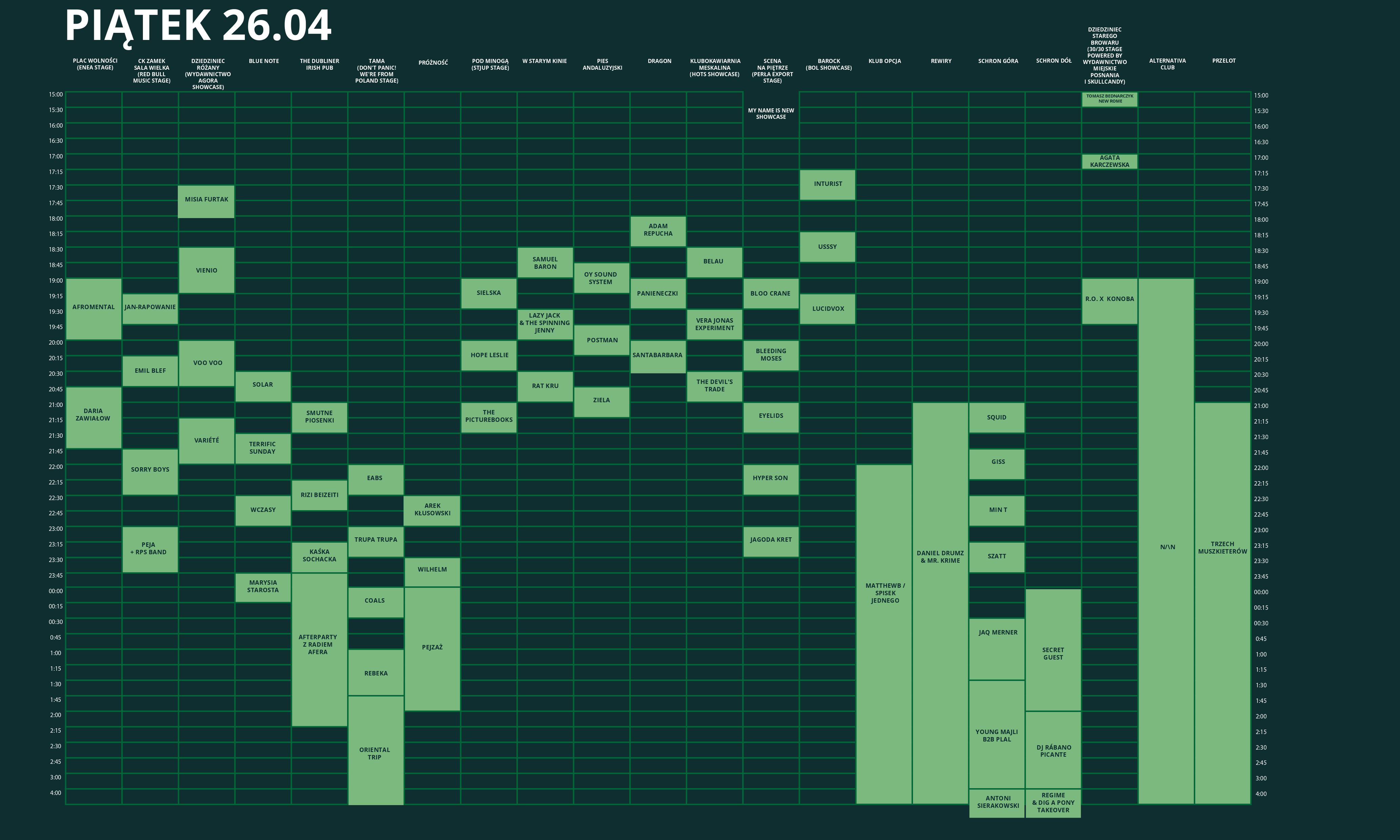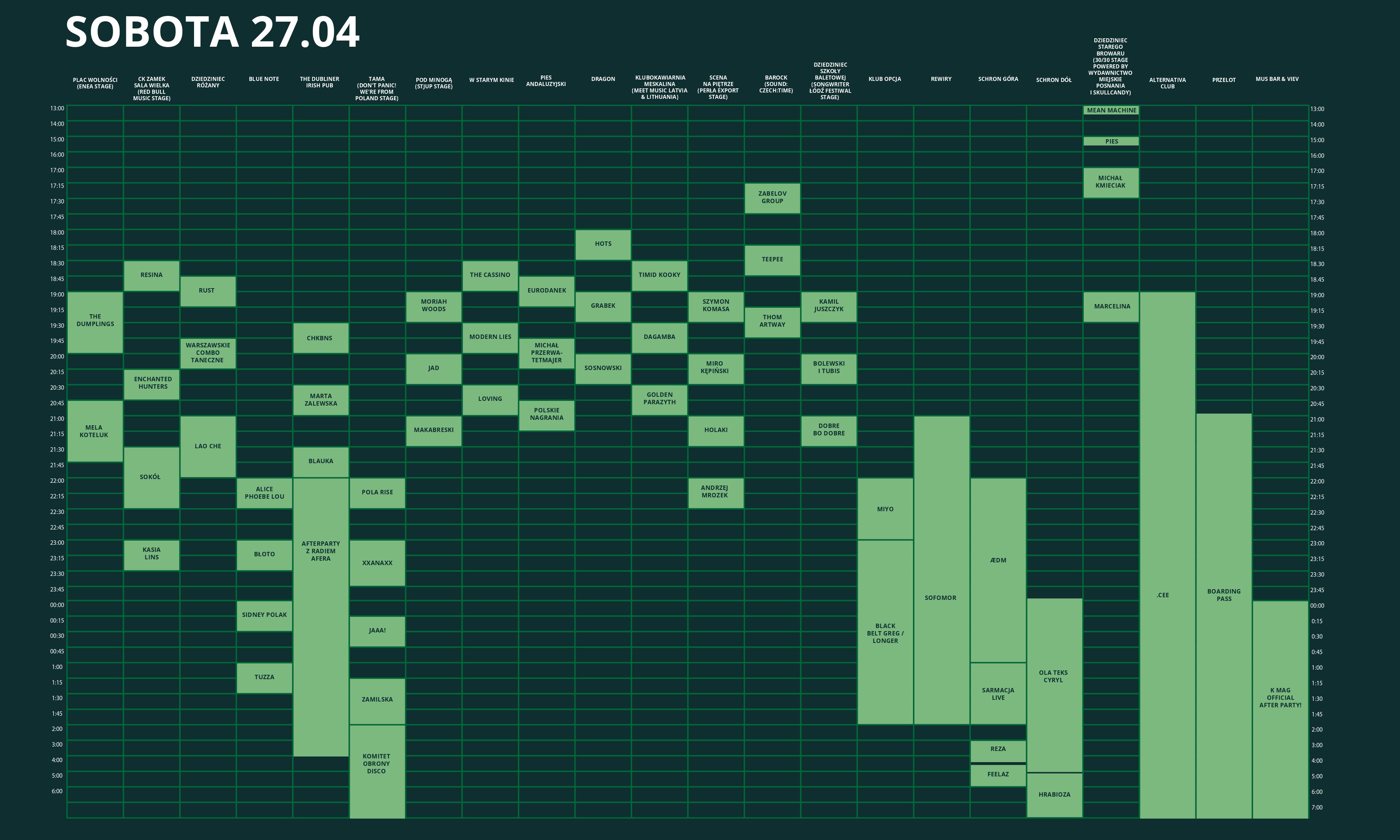 Zamów bilety już teraz na Biletomat.pl