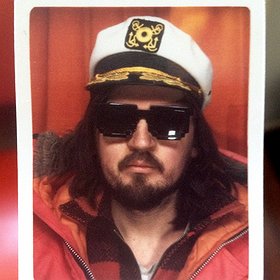 Tickets for event
This is Acid: Ceephax Acid Crew live
date
Fri, 20 October 2017 time 23:00
venue
Projekt LAB
Grochowe Łąki 5, 61-752 Poznań
promotor
Tickets
Używasz Adblocka lub innej wtyczki mogącej blokować złożenie zamówienia. Jeśli napotkasz problemy wyłącz wtyczkę dla prawidłowej realizacji zamówienia.
---
Standard
I Pula
available to
Tue, 17 oct 2017 23:37
15 PLN
Sold out
---
Standard
II Pula
available to
Fri, 20 oct 2017 20:00
20 PLN
Sold out
---
Ceephax Acid Crew w Projekt Lab
main

- Ceephax Acid Crew live
- Goerserr live
- Feelaz
- DJ MARIUSHA aka Zariush

bar

- Rewir crew (Prince Polo, Kabel, MumCL)
Ceephax Acid Crew (dla swojej mamy Andy Jenkinson) to brat Squarepushera i jedna z najbardziej barwnych postaci na scenie muzyki elektronicznej. Jego acidowe występy na żywo to już nie improwizacja, a czysty chaos. Na scenę zabiera ekstrawagancki sweter ze swojej pokaźnej kolekcji oraz m.in. Rolanda TR-909, TR-707 czy TB-303.
Zamów bilety już teraz na Biletomat.pl!
---