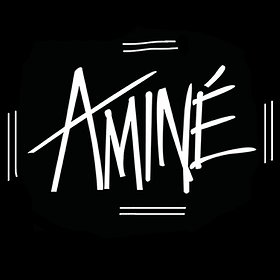 Tickets for Concert
Amine
date
Tue, 05 February 2019 time 19:00
venue
Proxima
Żwirki i Wigury 99a, 02-089 Warszawa
promotor
Tickets
Używasz Adblocka lub innej wtyczki mogącej blokować złożenie zamówienia. Jeśli napotkasz problemy wyłącz wtyczkę dla prawidłowej realizacji zamówienia.
---
Standard
Standard
available to
Mon, 04 feb 2019 08:53
79 PLN
Sold out
---
Aminé 5 lutego w Proximie
Aminé
Otwarcie drzwi 19:00
Dokładny harmonogram koncertu zostanie podany na stronie wydarzenia na Facebooku w tygodniu, w którym odbędzie się koncert.
Aminé to jeden z najciekawszych raperów młodego pokolenia. Twórca hitów Caroline, REDMERCEDES czy Wedding Crashers przyjedzie do Warszawy po raz pierwszy. Artysta wyróżniony w 2017 roku przez magazyn XXL wystąpi 5 lutego w warszawskiej Proximie.
Amine is one of the most prominent rappers of the young generation. Author of hits Caroline, REDMERCEDES, or Wedding Crashers that gained hundreds of millions of streams worldwide will come to Poland for the very first time. Amine who was at 2017 XXL "Freshmen Class" will perform on Feb 5 at Proxima in Warsaw.
Zamów bilety już teraz na Biletomat.pl
Looking for similar events elsewhere? Check out the: Bilety Kolekcjonerskie
---