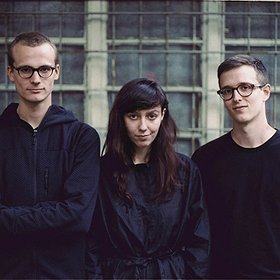 Tickets for Concert
Distorted Club: BRAIDS
date
Thu, 05 April 2018 time 21:00
venue
Cafe Kulturalna
Plac Defilad 1, 00-901 Warszawa
promotor
Tickets
---
Standard
I PULA
available to
Wed, 04 apr 2018 23:59
35 PLN
Sold out
---
Braids zagrają w Warszawie!
BRAIDS
Distorted Animals booking prezentuje: Braids w Polsce!
Braids to grające eksperymentalny pop trio z Montrealu, w skład którego wchodzi znana z Blue Hawaii Raphaelle Standell-Preston, a także Austin Tufts i Taylor Smith.
Grupa zawiązała się w 2007 i nagrała do tej pory trzy albumy
"Native Speaker" (2011), "Flourish // Perish" (2013), "Deep in the Iris" (2015) oraz kilkanaście EPek i singli. Debiutancki album z miejsca zdobył nominację do nagrody Polaris, czyli kanadyskiego Grammy, a ostatni nagrodę Juno.
http://braidsmusic.com/
Zamów bilety już teraz na Biletomat.pl!
Looking for similar events elsewhere? Check out the: Bilety na koncerty Braids!
---