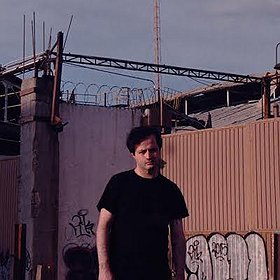 Tickets for Concert
Ritualz
date
Sat, 02 September 2017 time 20:00
venue
Projekt LAB
Grochowe Łąki 5, 61-752 Poznań
promotor
Tickets
Używasz Adblocka lub innej wtyczki mogącej blokować złożenie zamówienia. Jeśli napotkasz problemy wyłącz wtyczkę dla prawidłowej realizacji zamówienia.
---
Standard
I Pula
available to
Fri, 01 sep 2017 23:59
34 PLN
Sold out
---
Standard
II Pula
available to
Sat, 02 sep 2017 17:00
39 PLN
Sold out
---
Ritualz wystąpi w Poznaniu
Ritualz
WiniaryBookings ma zaszczyt zaprosić Was na mroczną sobotnią noc! Już 2 września w Poznaniu zagości projekt Ritualz prosto z Meksyku!
Ritualz - [Techno/Goth/Witch House/Ghost Drone] [Meksyk]
http://ritualz.com/
https://www.facebook.com/rrritualzzz/
https://ritualz.bandcamp.com/
Ritualz (aka JC Lobo z Mexico City) od 2010 roku przyciąga uwagę unikatowym połączeniem shoegaze, techno, Houston chopped & screwed, 90's rave i gotyku. Efektem takiego połączenia jest muzyka mroczna ale i zmysłowa. Kiedy jej słuchasz, jednocześnie jest Ci smutno i chce Ci się tańczyć!
Zamów bilety już teraz na Biletomat.pl!
---