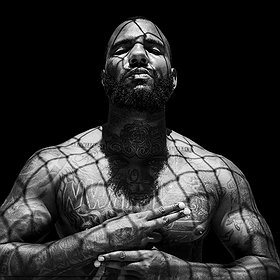 Tickets for Concert
THE GAME - 1992 Block Wars Tour
date
Mon, 12 December 2016 time 21:00
venue
Progresja
Fort Wola 22, 01-258 Warszawa
promotor
Tickets
---
Standard
Standard
available to
Mon, 26 sep 2016 21:50
119 PLN
Sold out
---
Standard
Standard
available to
Sun, 11 dec 2016 23:59
129 PLN
Sold out
---
Standard
Standard
available to
Mon, 12 dec 2016 15:41
149 PLN
Sold out
---
The GAME w klubie Progresja!
THE GAME
20:00 Start
21:00 Koncert
THE GAME
1992 Block Wars Tour
12.12.2016, WARSZAWA, PROGRESJA
The GAME jest multiplatynowym raperem, aktorem Motion Picture i właścicielem Blood Money Entertainment, wielokrotnie nominowanym do nagrody Grammy. The Game jest jednym z najbardziej produktywnych raperów i najistotniejszym protegowanym Dr Dre. Międzynarodową sławę zdobył po sukcesie swojego debiutanckiego albumu "The Documentary" (2005) i "Doctor's Advocate" (2006) - najlepszy album 2006 roku wg The New York Times.
The GAME to głos pokolenia. Uznany, respektowany i ceniony, stawiany na równi z takimi sławami jak Eminem, 50 Cent, Dr. Dre czy Jay-Z.
Let the Game begin!
Zamów bilety już teraz na Biletomat.pl!
Looking for similar events elsewhere? Check out the:
---