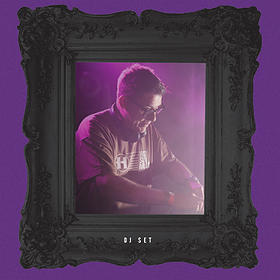 Tickets for clubbing
London Elektricity - Poznań
date
Fri, 06 April 2018 time 22:00
venue
SQ klub
ul. Półwiejska 42, Poznań
promotor
Tickets
Używasz Adblocka lub innej wtyczki mogącej blokować złożenie zamówienia. Jeśli napotkasz problemy wyłącz wtyczkę dla prawidłowej realizacji zamówienia.
---
Standard
II PULA
available to
Fri, 06 apr 2018 19:00
40 PLN
Sold out
---
London Elektricity w Poznaniu
London Elektricity
Handra
ROS addiction
London Elektricity czyli Tony Colman, ojciec-założyciel brytyjskiej wytwórni Hospital Records i zarazem jedna z jej najbardziej rozpoznawalnych twarzy. Obecny na scenie drum'n'bass od lat 90-tych, stworzył niepowtarzalny styl dodając funk, dub czy jazz do klasycznych brzmień d'n'b. Odkrywca nowych talentów, takich jak High Contrast, autor hymnów Hospital Rec, m.in. " Billion Dollar Gravy", "Remember The Future" czy "Just One Second".
Więcej info:
illegalbreaks
www.illegalbreaks.com
Zamów bilety już teraz na Biletomat.pl!
Looking for similar events elsewhere? Check out the: Bilety Kolekcjonerskie
---