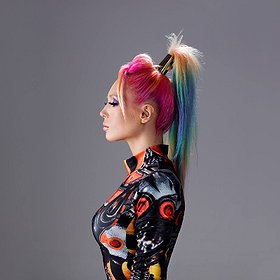 Tickets for clubbing
Marika Rossa
date
Wed, 02 May 2018 time 22:00
venue
Sfinks700
Al. Franciszka Mamuszki 1, Sopot
promotor
Tickets
Używasz Adblocka lub innej wtyczki mogącej blokować złożenie zamówienia. Jeśli napotkasz problemy wyłącz wtyczkę dla prawidłowej realizacji zamówienia.
---
Standard
I PULA
available to
Fri, 20 apr 2018 00:09
25 PLN
Sold out
---
Standard
II PULA
available to
Wed, 02 may 2018 19:00
29 PLN
Sold out
---
Marika Rossa zagra w Sfinksie!
MARIKA ROSSA
Concept of Thrill
CoColino
E.F.G
Blumental
Mikan

W samym środku majówki zapraszamy na ekstrawertyczny występ Marika Rossa. Ukraińska kontrowersyjna artystka szturmem podbija Europę. Czas na Sfinks700.
Main:
MARIKA ROSSA
https://www.facebook.com/djMarikarossa/
https://www.marikarossa.com/
Concept of Thrill
https://www.facebook.com/conceptofthrill.music/
CoColino
https://www.facebook.com/Cocolinoofficial/
E.F.G
https://www.facebook.com/efgsounds/
Fountain:
Blumental
Mikan
Start: 22:00
Wstęp od 21 lat
*z wyłączeniem studentów
Zamów bilety już teraz na Biletomat.pl
Looking for similar events elsewhere? Check out the: Bilety Kolekcjonerskie
---