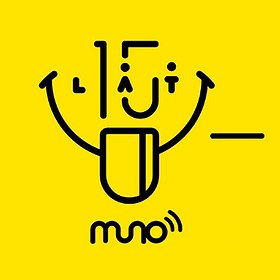 Tickets for event
Urodziny Muno.pl / SFINKS
date
Fri, 25 October 2019 time 23:00
venue
Sfinks700
Al. Franciszka Mamuszki 1, Sopot
promotor
Tickets
Używasz Adblocka lub innej wtyczki mogącej blokować złożenie zamówienia. Jeśli napotkasz problemy wyłącz wtyczkę dla prawidłowej realizacji zamówienia.
---
Standard
I PULA
available to
Thu, 24 oct 2019 23:59
15 PLN
Sold out
---
Standard
II PULA
available to
Fri, 25 oct 2019 20:00
20 PLN
Sold out
---
Urodziny Muno.pl / SFINKS
Siasia, Blooma, Angelo Mike

15 lat to szmat czasu, zwłaszcza w przypadku prowadzenia redakcji. Dlatego zamierzamy hucznie świętować ten jubileusz!

Redakcja muno.pl zaprasza na jedną z imprez z okazji swoich 15. urodzin.
11 października zobaczymy się w sopockim klubie Sfinks700.
Zagrają czołowi reprezentanci polskiej sceny klubowej, w tym laureaci plebiscytu Munoludy 2018:
Siasia
Blooma live
Angelo Mike
Imprezę wspierają ŁOWCY.
Zamów bilety już teraz na Biletomat.pl
Looking for similar events elsewhere? Check out the: Bilety Kolekcjonerskie
---