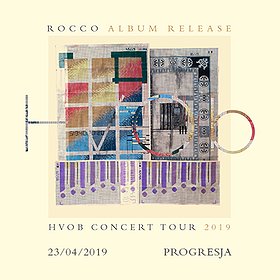 Tickets for Concert
HVOB Concert Tour • Warsaw
date
Tue, 23 April 2019 time 20:00
venue
Progresja
Fort Wola 22, 01-258 Warszawa
promotor
Tickets
Używasz Adblocka lub innej wtyczki mogącej blokować złożenie zamówienia. Jeśli napotkasz problemy wyłącz wtyczkę dla prawidłowej realizacji zamówienia.
---
Standard
Standard
available to
Tue, 23 apr 2019 13:09
85 PLN
Sold out
---
HVOB Concert Tour • Warszawa
HVOB
Following a sell-out European club tour in autumn, HVOB will be returning to the concert stage and will kick off their forthcoming world concert tour in March.
The tour coincides with the release of the new HVOB album "Rocco", which will be released March 15 on [PIAS].
Zamów bilety już teraz na Biletomat.pl
Looking for similar events elsewhere? Check out the: Bilety Kolekcjonerskie
---